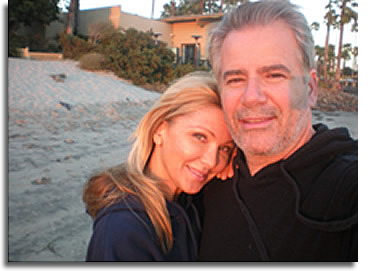 Working with fire victims to rebuild their lives after a disaster has been my life's work
and will continue to be my lifelong passion.
1975-78 Monty Tech High School, Massachusetts
1979-80 Great Hartford Community College
Public Insurance Adjuster, Connecticut
Public Insurance Adjuster, California
General Contractor, California
ASB Certified Contractor, California
Dosh Certification for ASB abatement
Arbitration & Expert Witness
2003 to present, Proprietor
Onsite Fire Damage Solutions
Fire Restoration & Construction Company
1997 to 2003, Construction Superintendent
Kelly Construction of West Sacramento
Ron Williams Construction of Elk Grove
1983 to 1996, Proprietor
Claim Support Services
Public Adjuster
1987 to 1995, Partner
Quality Care Company
Fire Restoration Services
1981 to 1983, Proprietor
Consumer Damage Appraisal
Insurance appraisal services
1982 San Bernardino Firestorm
1986 Napa Valley Firestorm
1991 Oakland Firestorm
1993 Laguna Beach, Malibu Firestorm
Over 1,000 property claims appraised
Over 100 major fire restoration projects
Farmers, Fireman's Fund, CSAA & Hartford Insurance
PA Firms, Greenspan, Consolidated & Louis Accaria public adjusters
William C. Thomas, Arbitrator & Expert witness
Hundreds of California fire victims, property owners
and business owners
Originally from New England. I have lived in the Sacramento area for the past 30 years. I am married with three children ages 15, 22 & 24. Though I am not a native Californian, I feel it is now home after three decades. It's a wonderful place to live and raise a family.
Member of the Sacramento Property Claims Association
Member of the East Bay Claims Association
Member of the BBB of Northern California
Water sports, Snow Skiing, Ice Hockey, Hiking, Camping, Tennis, Travel, Cooking & Entertaining are just some of the hobbies I enjoy.
Over the past 20 years I have been active in the local church. I believe in helping others, and offer my time & services to fire victims without insurance. As a restoration contractor, my staff & I frequently offer our services to those in need.
In summation, I have spent the last 32 years working in the fire restoration, claims and construction industries. My first internship was at 17 years old for Statewide Adjusters of Connecticut. By the time of I turned 20 years old, I was a licensed adjuster in the state of Connecticut. At 22, I obtained my California public adjuster's license. I continued to work as a claims adjuster and/or damage appraiser for over fifteen years. Transitioning into full time fire restoration & reconstruction during the 1990's. To date, I have appraised over 1,000 property claims, and have restored over 100 homes damaged by fire. After working as a jobsite superintendent for both Kelly Construction & Ron Williams Construction for six years. I opened Insurance Specialty Services, a company dedicated to helping all fire victims recovery from disaster. As a turn-key solution for fire damage, we bring 30 years of damage appraisal and fire restoration experience to the property owner. My staff & I work exclusively for the property owner, as both a consumer advocate and restoration expert. We are dedicated to helping them with all aspects of the insurance claim and rebuilding process.
In 2010, we opened Onsite Fire Damage Solutions. A full service "green friendly" restoration company that provides state of the art (Eco-friendly) methods of restoring fire damaged homes and commercial buildings. My companies currently serve all of Northern California, and remain dedicated to serving the needs of fire survivors.
We encourage you to complete a thorough back ground check of our company with both the Better Business Bureau & the Contractor State License Board. Attached are print outs from both agencies. We currently have an A+ Rating with the BBB and No complaints with the CSLB.